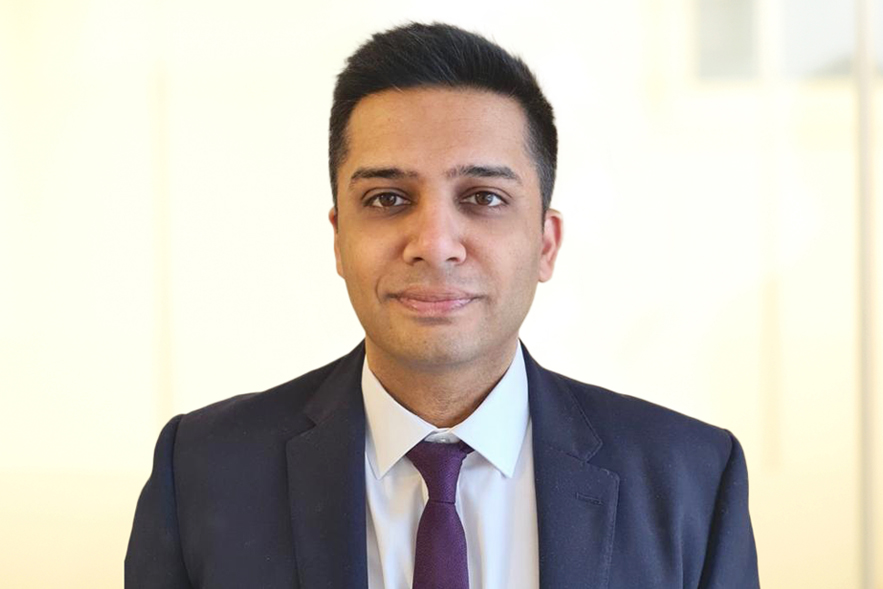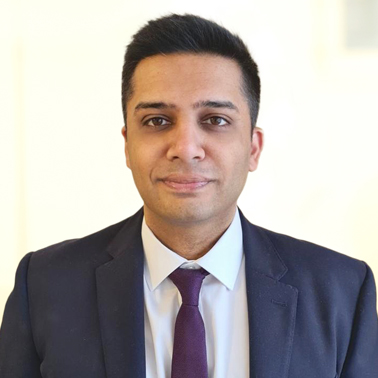 Zaib's practice focuses on commercial dispute resolution, including arbitration.
Expertise
Zaib joins Hausfeld from K&L Gates' complex commercial disputes and government enforcement departments where he gained significant experience in complex high-value commercial disputes including in relation to outsourcing contract disputes, highly complex product liability claims and injunction applications. During this time, Zaib also developed expertise advising on sanctions compliance and carrying out internal investigations for major multinational corporations. His cases have often involved working with world-leading experts on complex factual and technical issues.
Zaib trained and qualified at niche litigation firm Carter Ruck where he supported the firm's highly regarded public law and international public law, defamation and general commercial litigation practices. In particular, he acted in several applications to the European Court of Justice and the United Nations, challenging international sanctions placed on high net-worth individuals and corporate entities.
Clients
Zaib has worked with a diverse client base whilst acting on a wide range of commercial disputes cases, some of which include large multi-national corporations - including FTSE 100 and fortune 500 companies, high-net worth individuals and insurance companies.
Practice Areas
Commercial Disputes
Zaib has extensive experience working on complex high-value commercial disputes gained at prior firms. He often acted as lead associate, including for:
A large Brazilian aerospace defence contractor challenging a quia timet injunction at the English High Court obtained ex parte by a major Israeli defence contractor and supplier of cutting-edge military use aerial communication technology.
An owner and operator of one of the largest underground mass public transport systems in the world in relation to a major construction and engineering dispute regarding a large-scale power upgrade project.
For a legal financing fund (in liquidation), in respect of a £50 million multi-jurisdictional claim against the fund's investment managers including its directors and associated entities.
For a large publicly listed multi-national business outsourcing corporation against a global FTSE 100 insurance company, in relation to an outsourcing contract dispute.
For several high net worth clients in multiple financial mis-selling claims against major UK banks.
For a market-leading insurer in a springboard injunction application against ex-employees.
For numerous high profile and/or high net worth clients in relation to defamation claims.
For clients in a number of cases involving breaching of tortious duties including professional negligence disputes.
Arbitration
Zaib has gained significant experience in arbitration matters, including:
Acting for a large high-tech multi-national corporation in respect of three connected cross-border ICC arbitrations (seated in London, Paris and Geneva) regarding highly technical and multi-jurisdictional product liability claims (over £1bn) concerning allegations of breach of contract, negligence and misrepresentation.
Acting for a supplier of cutting-edge scanning technology (for use in import/customs security checks) in a major dispute with the government of a European country.
Public Law
Zaib has also gained experience in public law and international public law matters, including:
Acting for a high net-worth individual in relation to a judicial review claim against the Foreign and Commonwealth Office.
Acting for numerous companies and individuals subject to targeted EU sanctions in relation to applications for annulment before the European Court of Justice.
He has significant experience in government enforcement / internal investigation matters, including:
A major sanctions compliance review for a leading FTSE 250 manufacturer () within the foundry and advanced refractory industry.
An internal investigation on behalf of a leading online gambling company following a spate of cyber-attacks on its servers.
A large-scale internal investigation for a FTSE 100 private security firm () in relation to alleged financial fraud.
Pro Bono
Zaib adopted an active role working on K&L Gates' pro bono scheme assisting British armed forces veterans discharged due to war related injuries with claims for compensation from Veterans UK/Ministry of Defence.
Education
Higher Rights of Audience (Civil Advocacy)
Legal Practice Course,  BPP School of Professional Studies, London
MSc History of International Relations, LSE, London
LLB Law, Southbank University, London
Bar Admissions
Solicitor, England and Wales, 2013
Publications
"I'll Arbitrate if I want to: The Privy Council's Recent Decision on the Meaning and Effect of Permissive Arbitration Clauses" - 32nd edition Arbitration World, 2016
"Don't Trip on the Steps: Tiered Arbitration Clauses Part III: England Revisited" 28th edition Arbitration World, 2014, co-authored with Martin King
"China, India and Brazil - the scope for international cooperation in criminal matters with the world's future economic superpowers" Asian-Mena Counsel, 2014, co-authored with Martin King
Presentations & Speeches
During his time at K&L Gates, Zaib delivered an internal lecture regarding the origin and development of Contractual Estoppel.