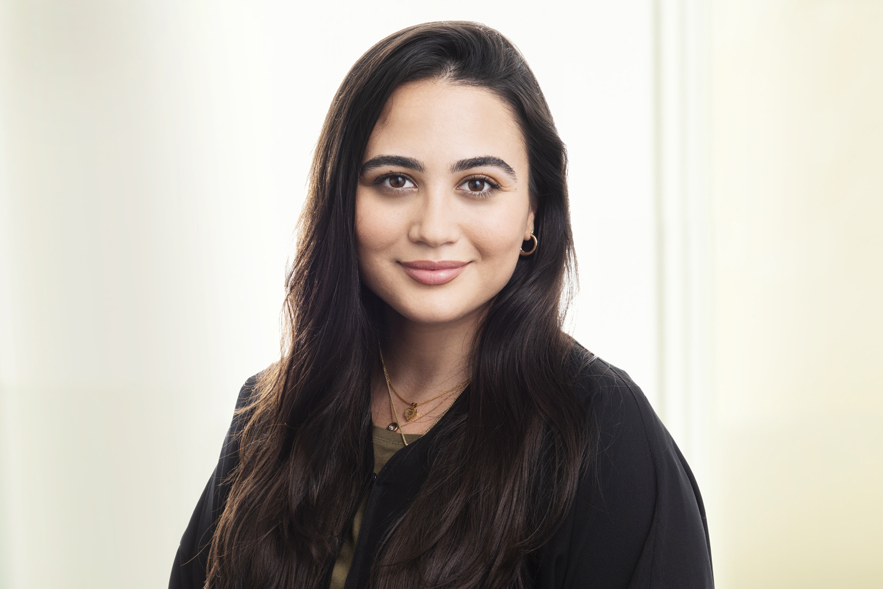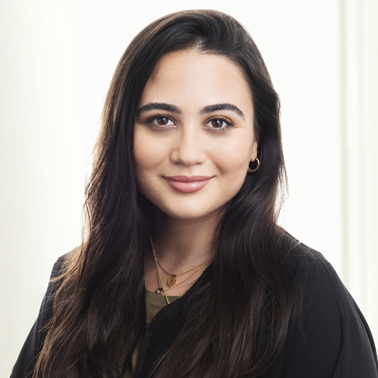 Sara is a dispute resolution lawyer with significant experience of multi-jurisdictional disputes, particularly within the UAE.
Expertise
Sara commenced her legal career and trained as a solicitor at Peters & Peters LLP, London, where she gained experience in the commercial litigation department. During that time, Sara seconded to their affiliate firm Hadef & Partners LLC in Dubai for nearly two years, gaining knowledge on corporate disputes, especially in the engineering and construction sectors.
After qualifying, Sara joined Hadef's dispute resolution team and has since developed extensive experience working on a diverse range of complex, often international, legal cases. During this time, Sara also acquired considerable expertise in arbitration.
Clients
In recent years, Sara has worked with a wide range of high-net worth individuals and business owners across multiple sectors. She has also assisted larger corporate firms including banks, food and beverage operators and car manufacturers.
Sara speaks conversational Arabic.
Practice Areas
Commercial Disputes
Prior to joining Hausfeld, Sara was a member of the legal teams which:
Worked on a multi-million pound fraud, embezzlement and directors' misuse of office claim between the client and his ex-business partner which involved multiple defendants.
Assisted with the negotiation and mediation process between the client, the owner of an oil and gas company in Azerbaijan and his UK partner in order to find a route to settlement.
Represented an ex-law enforcement officer in potentially bringing a claim for defamation against a high-profile political figure.
Advised Canadian Counsel in relation to custody proceedings commenced in Ontario involving a UAE resident and drafting a UAE expert report related to the relevant child laws under Sharia.
Advised on a potential agency dispute and its merits of claim between a UK toiletries manufacturer and their UAE distributer.
Advised a well-known New York based jewellery company in a joint venture dispute involving a Dubai jewellery company in relation to the determination of expiration or termination of a contract under UAE law.
Advised the GCC branch of an American multinational snack company in relation to the merits of a breach of contract claim under UAE law and drafting of the settlement agreement.
Advised and commenced multiple proceedings in the DIFC on behalf of an international construction equipment company in relation to breaches of various mortgage agreements.
Sara's arbitration experience includes:
Advised on an LCIA arbitration seated in London pertaining to a multi-million dollar shareholder dispute involving an entity owned by one of the Gulf states and a company based in South East Asia.
Assisted UK counsel in enforcing foreign cost and arbitration orders in the UAE involving two vessels and a UAE free zone carrier.
Advised and assisted a UAE based sub-contractor on a high profile AED280m construction arbitration in the DIFC-LCIA that had been ongoing for 5 years up until the point of the cost submissions.
Assisted on a DIFC-LCIA arbitration in relation to a breach of a "loan agreement", allegations of sanctions and various criminal complaints involving parties from Russia, Cyprus, Germany and the USA.
Advised Singaporean counsel in enforcing a PORAM arbitration award in the UAE.
Education
Legal Practice Course, BPP University London
LLB, University of Surrey
Bar Admissions
Solicitor, England and Wales, 2019
Affiliations & Memberships