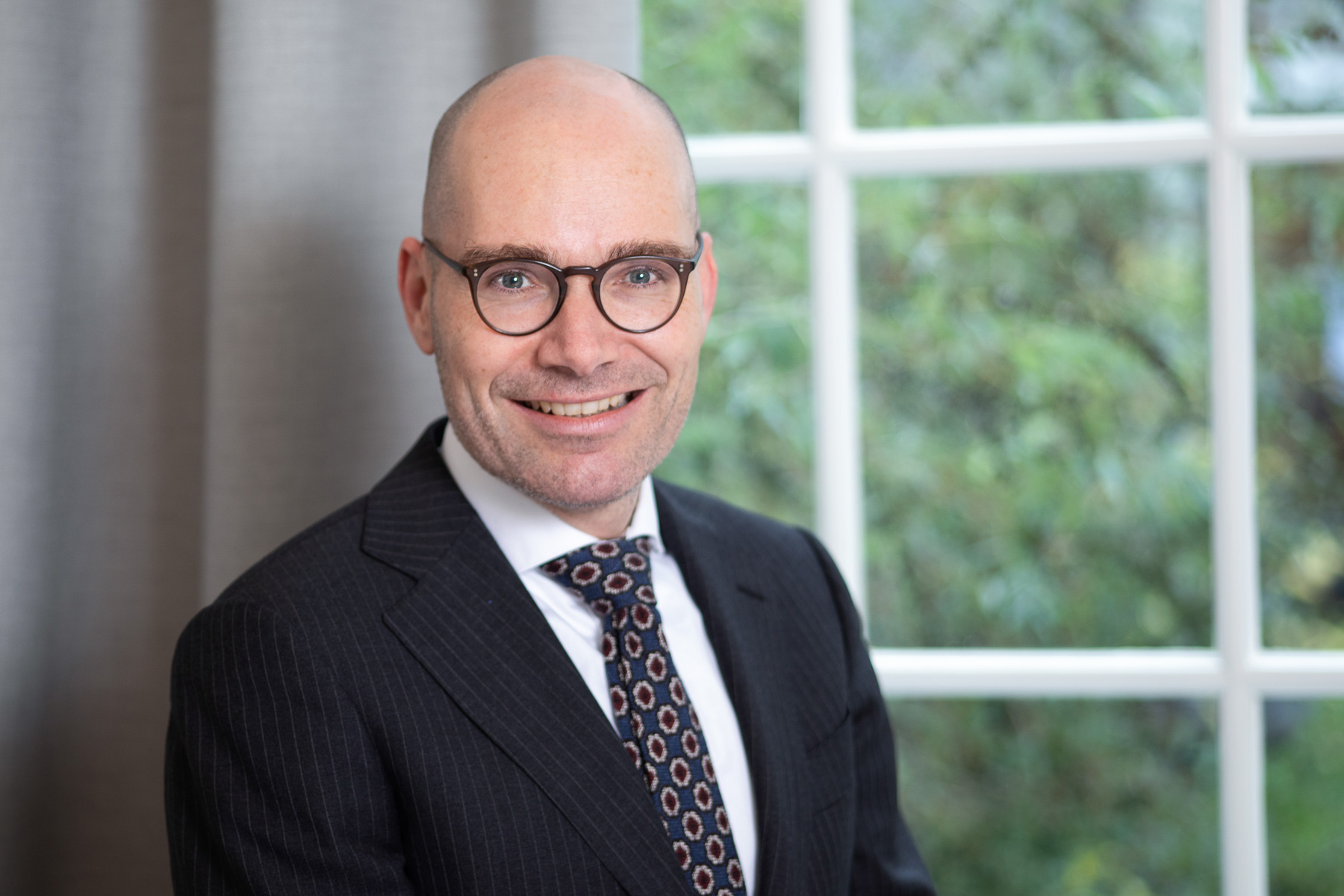 Rogier Meijer specializes in competition litigation, commercial litigation, mass claims and collective actions.
Expertise
Having extensive litigation experience, Rogier specializes in representing parties before the Netherlands courts in various complex (mass) litigation matters such as cartel damages actions and supervisory liability claims.
Prior to joining Hausfeld, Rogier co-founded the litigation boutique firm Zippro Meijer with a focus on plaintiff litigation in the Netherlands. The firm was recommended three years in a row by Global Competition Review (GCR) as the only Dutch law firm at the EU Claimants Bar. The firm continues its litigation practice as Hausfeld Advocaten in Amsterdam.
Before starting his own firm, Rogier worked at the international law firm Allen & Overy LLP in the competition and litigation & arbitration departments.
Rogier was also assistant professor at Utrecht University where he lectured on contract law, liability law, civil procedure and international private law.
Practice Areas
Competition Disputes
He has dealt with a wide range of competition and civil law matters, including:
cartel damage claims
cartel related cases
unfair commercial practices
Rogier is involved in several cartel damage cases, such as follow-on proceedings in the Trucks cartel, Pre-stressing Steel cartel and CRT cartel.
Commercial Disputes
Rogier has expertise in advising, litigating and arbitrating in the field of commercial disputes including:
contractual disputes
liability proceedings
mass claims and collective action
State liability / supervisory liability
Privacy and data breach related actions and damages claims
Rogier is involved in various court proceedings such as proceedings on behalf of a large group of investors against the Dutch Authority for the Financial Markets (AFM).
What Others Say
Global Competition Review
Boutique firm Zippro Meijer stands out with its focus on plaintiff litigation in the Netherlands, where it has become a significant player. Comprising managing partners Erik-Jan Zippro and Rogier Meijer, along with partner Sander Timmerman and one associate, the firm boasts a client roster one would expect to see at a much larger firm. It is working with Hausfeld on various Trucks cartel follow-on damages claims, and is handling more than 20 proceedings in the Netherlands for its clients. It is also representing Deutsche Bahn and several subsidiaries in a damages claim against a pre-stressed steel cartel, and is defending Samsung in follow-on damages claims before Dutch courts for allegedly participating in cartels to fix the prices of cathode ray tubes. - GCR100, EU Claimants Bar, 20th Edition, January 2020
GCR named Zippro Meijer as the only recommended Dutch law firm for its European Claimant category, noting: "A small yet significant player, the boutique firm Zippro Meijer stands out with its unique focus on plaintiff litigation in the Netherlands." - GCR100, EU Claimants Bar, 2018
Education
Ph.D., University of Groningen
LL.M., University of Groningen
Bar Admissions
Admitted to the Bar in The Netherlands, 2007
Publications
Rogier regularly publishes in legal (trade) journals and is an editor of the monthly magazine for property law. He is editor and contributor of several journals in the field of private law, competition law and state liability law. Rogier is also an employee of the legal magazine's Government & Liability and Market & Competition.
During his Ph.D, Rogier wrote a dissertation on state liability for infringements of European Union law. In addition:
Private enforcement of competition law in the Netherlands, in: Private Enforcement of EU Competition and State Aid Law, editors Wurmnest, Wollenschlaeger and Moellers, Kluwer 2020, forthcoming 'Nationale aansprakelijkheidsbeperking financiële toezichthouders vanuit Unierechtelijk perspectief: een ingekaderde beperking', MvV 2019, afl. 4, p. 142-149. Co-authored with Erik-Jan Zippro
'De relativiteit van een energielabel: EnergyClaim/Staat', MvV 2018, p. 125 (afl. 4)
Follow-on schadeclaims wegens schending van het mededingingsrecht: van law in the books naar law in action. Contracteren 2018, p. 2-9.
Niet-contractuele aansprakelijkheid Unie voor fouten Europese Ombudsman, MvV 2017, p. 170-175.
De relativiteit van wettelijke normen en de toepassing van de vereisten van causaliteit, relativiteit en toerekening bij de onrechtmatige overheidsdaad, MvV 2017, p. 7-13.
With E.J. Zippro, 'Elk nadeel heb z'n voordeel': (bewijslast)problematiek rondom het passing-on verweer in kartelschadzaken, M&M 2016, p. 220-226.
With E-J. Zippro, Lang verwacht, stil gezwegen, nooit gedacht, toch gekregen: de definitieve richtlijn betreffende schadevorderingen wegens mededingingsinbreuken, MvV 2015, p. 114-126.
Relativiteitsperikelen: Wet wapens en munitie geen schild tegen concrete (vermogens)schade?, MvV 2015, p. 76-81.
Prijsvorming onder de paraplu van het kartel: aansprakelijkheid van karteldeelnemers voor schade door 'umbrella pricing'?, M&M 2014, p. 181-185.
Köbler in de polder, MvV 2014, p. 284-288.
The Rewe/Comet 'doctrine' and its implications on national private law, in: A.S. Hartkamp, C.H. Sieburgh, J.S. Kortmann, L.A.D. Keus en M.H. Wissink (red.), The influence of EU law on national private law, Serie Onderneming en Recht, Deel 81-I, Kluwer 2014, p. 39-55.
Boekbespreking J.M. Emaus, Handhaving van EVRM-rechten via het aansprakelijkheidsrecht, MvV 2014, p. 17-21
Jutta Leth/Oostenrijk, O&A 2013, p. 190-193.
Verhaal van kartelschade door de Europese Commissie, M&M 2013, p. 19-22.
Banesto/Calderon Camino – Unierechtelijke geboden en verboden bij toetsing aan Europees consumentenrecht, MvV 2012, p. 295-299.
Rechtspolitieke overwegingen in de Unie- en lidstaataansprakelijkheid, in: Coulant Compenseren? Over overheidsaansprakelijkheid en rechtspolitiek, Kluwer 2012, p. 659-672.
Presentations & Speeches
Regularly lectures on topics of cartel damage litigation, unfair competition, commercial litigation, and state liability.