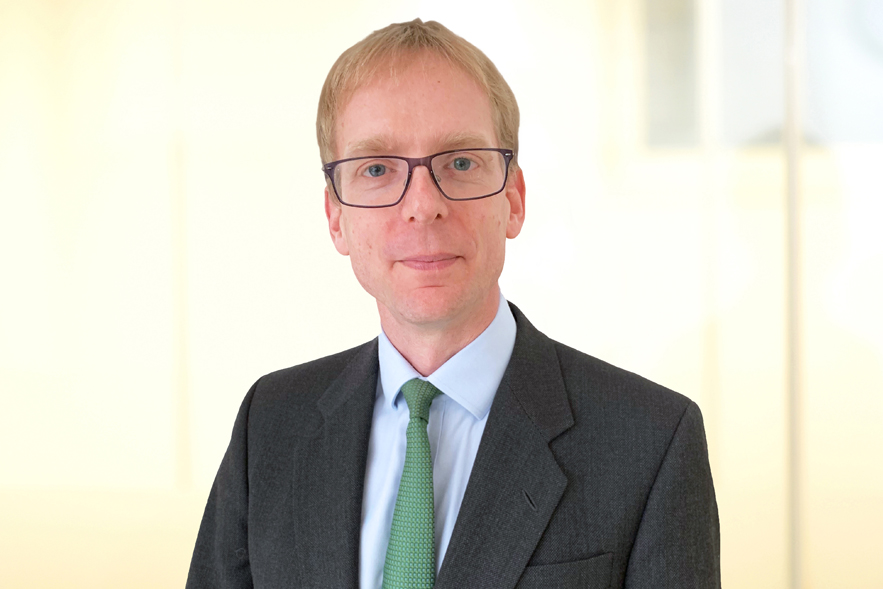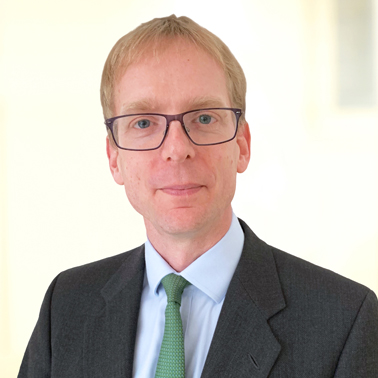 Ned Beale is a leading commercial disputes lawyer who specialises in complex commercial litigation and commercial arbitration with a domestic as well as international angle – including Russia and Ukraine. Ned was named UK's Litigator of the Year by Legal Week at their 2019 Litigation & Arbitration Awards.
Expertise
Ned joined Hausfeld in 2021 from an international law firm where he led the international arbitration practice.
Ned has extensive experience dealing with contractual claims, including recently claims arising out of Covid-19 and Brexit related disruption, shareholder disputes, warranty, earn-out and other post-M&A claims, aviation matters and disputes in the manufacturing, engineering and technology sectors. He has significant experience advising on both the claimant and defendant sides.
In addition, Ned's long track-record of acting in banking matters includes retail banking cases and structured finance disputes.
Ned regularly appears in international arbitration for international parties as counsel, advocate and arbitrator, including before ICC, LCIA, UNCITRAL and ad hoc tribunals. He is a Fellow (FCIArb) of the Chartered Institute of Arbitrators and a member of the LCIA.
Clients
Ned acts for multi-national corporates, publicly funded bodies and entrepreneurs. His clients come from diverse sectors, but with particular focuses on aviation (in which he acts both for airlines and lessors), energy and media. His banking work typically sees him acting for borrowers of all types, as well as for the All Party Parliamentary Group on Fair Business Banking in the Supreme Court.
Practice Areas
Commercial Disputes
Examples of Ned's commercial disputes work include:
Acted for US art lender Athena successfully obtaining the dismissal of English proceedings against it concerning the ownership of the art-work "Humidity" by Jean-Michel Basquiat (reported at [2020] EWHC 3527).
Acted for TWC Aviation Capital successfully obtaining a judgment of $24 million against Indian airline Jet (reported at [2020] EWHC 1272).
Acting for several multinational clients giving advice on termination and suspension rights flowing from the effect of Covid-19 on their commercial contracts.
Acting for entrepreneur business founders successfully defending substantial breach of warranty claims made by their buyers after sale of the businesses. These claims typically involve heavy accountancy evidence.
Represented the lead defendant in the injunctive phase of the lead UK Madoff litigation, Madoff Securities v Raven & Ors [2011] EWHC 3102.
*The above work took place at a previous firm.
International Arbitration
Ned has extensive international arbitration experience, including recently:
Acting for Irish airline CityJet in a substantial dispute in LCIA arbitration concerning its fleet of SSJ 100 aircraft.
Acting as lead advocate in a Ukrainian oligarch dispute in LCIA arbitration featuring heavy witness and expert evidence.
Acting as lead advocate for a Middle Eastern aerospace business in a substantial dispute with its largest customer, including successfully obtaining two eight figure LCIA awards. In the enforcement phase, the awards were recognised by the Supreme Court of the respondent's home state, and he successfully froze assets in the English High Court.
Acting for a US energy company, in a dispute with one of its central European customers, a stateowned energy concern. Acted as advocate to obtain an eight figure LCIA award; then managed the enforcement of the award, including via parallel court proceedings and instructing investigation agents successfully to conclude a cash settlement.
*The above work took place at a previous firm.
Banking Litigation
Ned's experience includes:
Representing the All Party Parliamentary Group on Fair Business Banking in its successful intervention in Sevilleja v Marex Financial [2020] UKSC 31. A landmark judgment, which reshaped the 'rule against reflective loss' and was the first ever intervention by Members of Parliament in the Supreme Court.
Acting for a publicly funded body addressing issues which had arisen with its syndicate of lenders in connection with the operation of a 30 year, £200 million loan facility. These were successfully resolved when the threat of litigation led to the renegotiation and restatement of the facility.
Acting for a Cayman Islands SPV successfully to obtain payments under an ISDA in a dispute arising out of the wind-up of a Lehman Brothers structure (reported at Europa Plus v Anthracite Investments (Ireland) [2016] EWHC 437).
Acting for the lead defendant successfully obtaining the dismissal of all claims made against it by a lender after a four week High Court trial (reported at Bibby v Magson & Ors [2011] EHWC 2495).
*The above work took place at a previous firm.
What Others Say
Legal Week
Ned was named UK's Litigator of the Year – Private Practice at Legal Week's Litigation & Arbitration Awards 2019. He was lauded for his "innovation and creativity" by the panel chaired by LCIA Director-General Jacomijn van Haersolte-van Hof.
Legal 500 UK
Ned is recommended as a 'Key Lawyer' lauded as: "Ned Beale is one of London's leading litigators, combining focused and creative strategy with a determination to win for his clients." and "extremely experienced, navigated complex negotiations calmly and precisely" – Commercial Litigation, 2021
In their 2021 rankings, Ned received the following praise for International Arbitration:
"Ned Beale, Partner – Sharp and experienced lawyer."
"Ned Beale understands what clients want and will act proactively and appropriately to achieve this. He has good links with the Commercial Bar and so knows which counsel will be right for a given case and client."
'Ned Beale – Ned is an excellent all round commercial disputes lawyer. He is wonderful to work with, charming, approachable and commercial. He is very good with international clients. I would have no hesitation in recommending him.'
In addition:
Ned is described by his international arbitration clients as "fantastic" and Ned is recommended for civil fraud as "flexible, realistic, hard-working and has excellent judgment". – International Arbitration, 2020
"Highly intelligent. He uses a layered approach to a case, building up each legal point over time until it becomes fortified against all attacks" – Commercial Litigation, 2020
"Instrumental in steering litigation through procedural complexities" – Commercial Litigation, 2019
"Focused on solutions" – International Arbitration, 2019
"A keen eye for the commercial, common sense of a claim" – Commercial Litigation, 2018
"Fights extremely hard" – International Arbitration, 2018
Education
LPC and PGDL, BBP Law School, London
BA (Hons), Durham
Bar Admissions
Solicitor, England and Wales, 2003
Affiliations & Memberships
Fellow (FCIArb) - Chartered Institute of Arbitrator
Member - LCIA
Member - CEDR Commercial Arbitrators Panel
Member and past president - the Litigation Commission of the Association Internationale des Jeunes Avocats (AIJA)
Presentations & Speeches
Ned has lectured at LCIA, CIArb, ABA-SIL and AIJA conferences, at the UCL Centre for Ethics & Law and at City Law School, London.