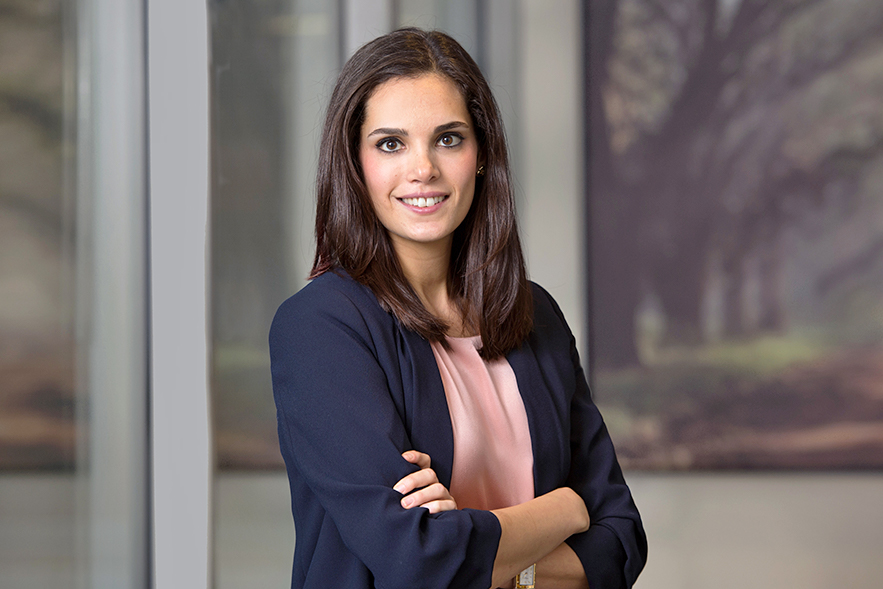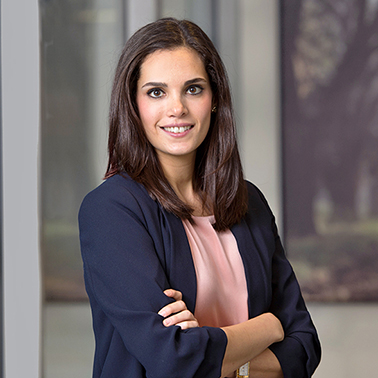 Experience
As part of the dynamic litigation team at Hausfeld, Jeanette's work spans a wide array of practice areas, including Hausfeld's antitrust, human rights, and environmental practice areas. Jeanette's experience representing clients across various sectors has provided her with a unique insight resulting in creative and successful litigation strategies on behalf of her clients.
Prior to joining Hausfeld, Jeanette worked at the Financial Industry Regulatory Authority, where she strove to protect investors trading on the Nasdaq Stock Market and the New York Stock Exchange. Preceding this work, Jeanette was part of the U.S. Securities and Exchange Commission Honor's Program, where she worked with the Office of International Affairs, aiding attorneys on international and securities related issues.
Jeanette attended law school at the Washington College of Law at American University, where she was a member of the American University International Law Review. During law school Jeanette worked as a summer associate with a Turkish law firm, based in Istanbul, Turkey, where she was engaged in resolving European Union competition law challenges. Prior to American University, she graduated from Georgetown University's School of Foreign Service with a B.A. in International Politics. She remains actively involved in Georgetown University's alumni community, serving as part of the school's admissions interviewing program.
Jeanette is fluent in Arabic and proficient in French.
Clients
Jeanette's clients include a class of merchants bringing an action against American Express, a group of 16 child climate activists from over 10 countries bringing a complaint with the United Nations Committee on the Rights of the Child, among others.
Practice Areas
In re American Express Anti-Steering Rules Antitrust Litigation – Jeanette is on the case team in this multidistrict litigation class action lawsuit consolidated in the Eastern District of New York. In that case, Hausfeld represents a class of merchant plaintiffs alleging that American Express' Anti-Steering Rules, which prohibit merchants from steering consumers towards using other credit and charge cards to pay for purchases, unreasonably restrain interbrand price competition among credit and charge card networks thereby affecting the two-sided market.
In re Chicago Board Options Exchange Volatility Index Manipulation Antitrust Litigation – Jeanette is involved in this multidistrict litigation class action lawsuit consolidated in the Northern District of Illinois alleging manipulation of the CBOE Volatility Index ("VIX"), known as the U.S. stock market's "fear gauge."
In re Mexican Government Bonds Antitrust Litigation – Jeanette is involved in this multidistrict litigation class action lawsuit alleging manipulation of the Mexican Government Bonds market.
District Council #16 v. Sutter Health et al. and The State of California ex rel. Duncan & Hulbert v. Sutter Health et al. – Jeanette is involved in these two cases in California State court against Sutter Health, a California-based hospital chain.
Children v. the Climate Crisis: Chiara Sacchi et al. v. Argentina, Brazil, France, Germany, and Turkey – In which Hausfeld and co-counsel Earthjustice represent 16 children from around the world, including Greta Thunberg and Alexandria Villaseñor, in a complaint filed before the UN Committee on the Rights of the Child alleging violations of children's rights to life, health, and culture by five members of the G20 whose failure to reduce carbon emissions is perpetuating climate change.

Jeanette is an active participant in the firm's pro-bono work. Notably, she is part of the Hausfeld team which, in early 2018, filed four separate lawsuits in federal courts located in California, Massachusetts, South Carolina, and Texas, each alleging that the winner-take-all system of the electoral college violates the U.S. Constitution and distorts presidential campaigns. The multiple plaintiffs in these four cases, including the largest Latino membership organization in the U.S., LULAC, seek to establish a more democratic system of voting for the President. See Rodriguez, et al. v. Brown, et al., No. 18-cv-01422 (C.D. Cal.); Lyman, et al. v. Baker, et al., No. 18-cv-10327 (D. Ma.); Baten, et al. v. McMaster, No. 18-cv-00510 (D.S.C.); and League of United Latin American Citizens, et al. v. Abbott, et al., No. 18-cv-00175 (D. Tex.).
Education
American University Washington College of Law, cum laude, 2015
Georgetown University, cum laude, 2012
Bar Admissions
New York
Eastern District of New York
District of Columbia
Affiliations & Memberships
Member, New York State Bar Association
Member, District of Columbia Bar Association
American University International Law Review (2013-2015)