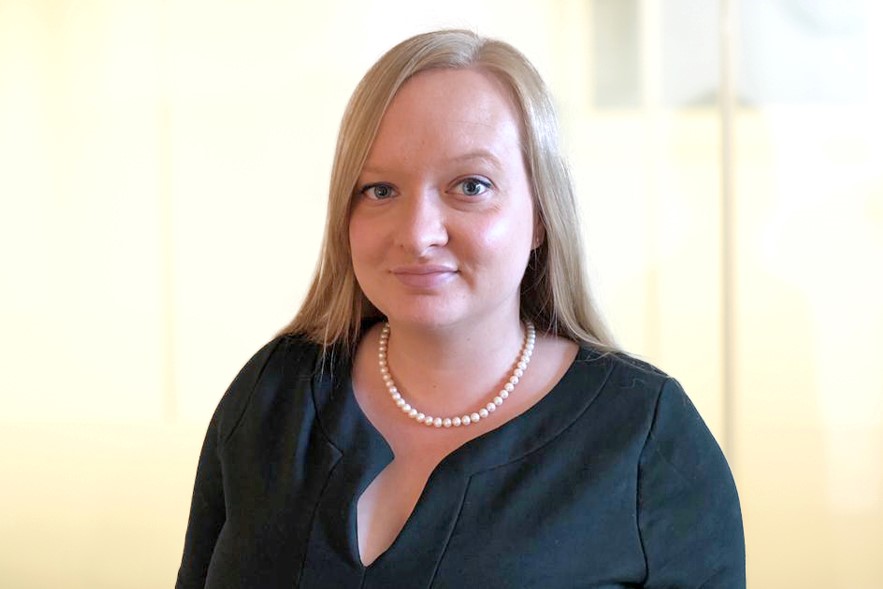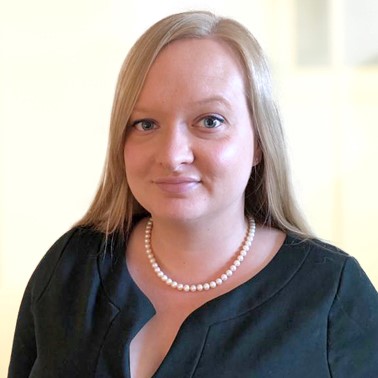 Frances' experience covers a broad range of international contentious matters in general commercial litigation, international arbitration, insurance and construction disputes.
Expertise
Frances joined Hausfeld from Fladgate LLP, where she practiced in their commercial litigation and arbitration department. She gained substantial exposure to a significantly diverse case portfolio. As a French and Russian speaker, she was a key member of their Russian and French desks and acted as a key contact for the firm's Russian and French client base.
Frances trained at Chadbourne & Parke (London) LLP, and on completion, she spent one year as an associate working on commercial litigation and arbitration matters, before joining Pinsent Masons LLP. At Pinsent's, she obtained comprehensive knowledge of construction and engineering dispute resolution and was heavily involved with their Spanish Contractor Desk, working on Spanish disputes and Spanish business development initiatives.
Frances also has experience working on pro bono matters, most notably on a civil damages claim in the US courts on behalf of the estate of a famous Chilean folk singer.
Clients
Frances has worked with many international clients with interests in francophone countries, Latin America, Russia and the CIS. Her clients span across various industries including retailers, oil companies, insurance companies, banks and high net-worth individuals.
She speaks French, Spanish and Russian.
Practice Areas
Commercial Disputes
Prior to Hausfeld, Frances, often in the role of managing associate:
Acted for a Swiss oil trading and marketing company defending $100m of claims made in the Commercial Court by various international off-takers in respect of the failure to deliver various oil products arising out of a force majeure event which took place in Russia.
Acted for a German manufacturer defending a £10m claim in relation to the design and manufacture of allegedly defective rear axle automotive part supplied to Jaguar Land Rover.
Acted for a Defendant German cable manufacturer against a £800k TCC claim for misrepresentation, breach of contract and negligence in relation to allegedly faulty solar PV cables installed at various solar farms throughout the UK.
Acted for two directors defending a third party costs application against them personally following the discontinuance of proceedings.
Acted for a Turkish construction company in relation to a 1.2 million euro breach of contract claim for a project in Azerbaijan.
Acted for an international security company in respect of a breach of contract claim worth $1.9 million for the provision of security services in Iraq.
Insolvency & Bankruptcy
Acted for the liquidators of a German agro-chemical company in English proceedings arising out of a £1m dispute with the company's JV partners.
Acted for Joint Trustees in Bankruptcy in a successful mediation against the former Trustee in Bankruptcy and a top 10 accountancy firm and recovered a substantial settlement for the client.
Acted for the Joint Liquidators of Oscatello in High Court and Court of Appeal proceedings to resist the disclosure of five privileged reports that were used by the Serious Fraud Office to obtain arrest warrants against Vincent and Robert Tchenguiz ([2013] EWHC 2297 (QB); [2014] EWCA Civ 136; [2015] EWHC 266 (Comm)).
Finance
Acted for a German bank enforcing an order for possession against a debtor in the jurisdiction ([2018] EWHC 1879 (Ch)).
Acted for Alfa Bank, to enforce a Russian court judgment for £6.8 million in the English courts against a former oligarch residing in the jurisdiction ([2014] EWHC 1806 (Comm)).
Acted for a private FX investor in Commercial Court proceedings worth $15 million against its former broker's allegedly negligent closing-out of two institutional-sized carry trade positions ([2013] EWHC 2155 (Comm)).
Insurance
Acted for a mutual discretionary indemnifier of medical and dental professionals resisting an application for pre-action disclosure ([2020] EWHC 157 (QB)).
Acted for reinsurers in connection with over $80m of losses arising from employee fraud at various Russian banks.
Represented a major insurer in relation to a coverage dispute with the insured, a major generic pharmaceutical company.
Acted for the insured in relation to losses arising from civil unrest resulting in the blockade of a wind turbine development site in Mexico.
Advised a London based art gallery in relation to the legal issues arising from the "double insurance" of a number of artworks with an English law governed policy and a Russian law governed policy.
Acted for the Insured in relation to its claim under its policy for losses arising from Employee Fraud and negotiating a £13m settlement with Insurers.
Defended a Reinsurer in relation to the Reinsured's claim for £100m for losses arising out of the Hurricane Irma disaster in the Caribbean.
Arbitration
Frances' arbitration experience includes:
Acted for the majority shareholders of a major Russian retailer in LCIA arbitration proceedings worth $170m in relation to allegations of breaches of relevant statutory director obligations, the Shareholders' Agreement and unfair shareholder prejudice. The arbitration proceedings gave rise to satellite proceedings in Cyprus, Malta and the BVI as well as applications to the English Court under s.68 Arbitration Act 1996. ([2019] EWHC 122 (Comm)).
Acted for an Azerbaijani HNWI in consolidated LCIA arbitration proceedings worth $10m in relation to breaches of various loan agreements.
Acted for a Spanish Contractor in an ICC arbitration against an Uzbek state entity and the state of Uzbekistan in relation to a claim for wrongful termination of contract.
Represented an American construction company in a potential Investment Treaty Arbitration claim against the Republic of Zambia.
Successfully represented the interests of a Ukrainian oligarch in a breach of contract LCIA arbitration claim against another high-profile Ukrainian oligarch.
Education
BA (Hons) French & Russian, University of Manchester
Graduate Diploma in Law and Legal Practice Course, College of Law, Manchester
Bar Admissions
Solicitor, England and Wales, 2014
Affiliations & Memberships
Member - Russia & CIS Arbitration Network (RCAN)
Member - Franco-British Lawyers Society (FBLS)
Member - London Solicitors Litigation Association (LSLA)
Member - LCIA Young International Arbitration Group (YIAG)
Frances is a keen supporter of Chernobyl Children's Project (UK), a charity which assists disabled children in Belarus who live in various children's homes and institutions. She has volunteered / worked in various jurisdictions, including in Chile, where she spent five months working as an English teacher in Santiago.
In addition, she acts as a mentor for international GDL/LPC students at the University of Law, and volunteers for Future First, regularly visiting her former sixth form in Norfolk to provide career advice to students.