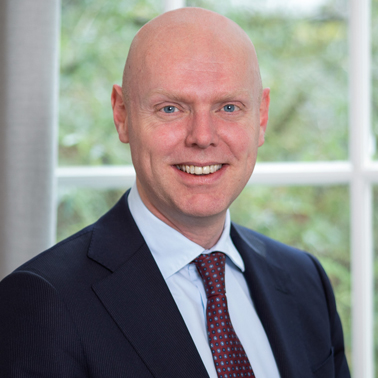 Sander Timmerman's practice encompasses a broad range of corporate and commercial disputes with a focus on commercial litigation, financial litigation, mass claims and insolvency related matters.
Expertise
From 2008 to 2018, Sander was senior legal counsel at the Legal Affairs division of the Dutch Central Bank (De Nederlandsche Bank N.V.). Previously, he was a lawyer at De Brauw Blackstone Westbroek N.V. for 8 years, including two years in their New York office.
Sander has dealt with a wide range of civil and financial law matters, including liability proceedings against regulators, financial (supervisory) law matters, intervention and enforcement matters, payment transactions matters, insolvency & restructuring and resolution of banks and insurers.
Prior to joining Hausfeld, Sander worked as a partner with the litigation boutique firm Zippro Meijer with its focus on plaintiff litigation in the Netherlands. The litigation boutique firm was recommended three years in a row by Global Competition Review (GCR) as the only Dutch law firm in the EU claimants bar. The firm has continued its litigation practice as Hausfeld Advocaten.
Before his admission to the Bar, Sander worked from 1998 to 2000 at the Radboud University in Nijmegen as an assistant professor.
Clients
Sander's clients include central banks, investment funds and corporate clients.
Practice Areas
Commercial Disputes
Sander has expertise in advising, litigating and arbitrating in the field of corporate and commercial disputes including:
contractual disputes
liability proceedings
mass claims and collective action
M&A disputes
privacy and data breach related actions and damage claims
director and shareholder disputes
Financial Services
Sander has dealt with a wide range of matters in the field of financial law, including:
financial supervision legislation and enforcement by supervisors
payment transactions matters
financial products liability
resolution and insolvency of banks and insurers
liability of supervisors
duty of care of banks, insurers and other financial service providers
Insolvency Law
Sander is a specialist in the field of insolvency law and litigation on insolvency related matters and his experience includes:
corporate restructuring, both in and outside insolvency
enforcement of collateral
financing arrangements and cancellation/termination of credit agreements
group liability
disputes regarding the possible prejudicing of creditors
liability of company directors and shareholders
What Others Say
Global Competition Review
Boutique firm Zippro Meijer stands out with its focus on plaintiff litigation in the Netherlands, where it has become a significant player. Comprising managing partners Erik-Jan Zippro and Rogier Meijer, along with partner Sander Timmerman and one associate, the firm boasts a client roster one would expect to see at a much larger firm. It is working with Hausfeld on various Trucks cartel follow-on damages claims, and is handling more than 20 proceedings in the Netherlands for its clients. It is also representing Deutsche Bahn and several subsidiaries in a damages claim against a pre-stressed steel cartel, and is defending Samsung in follow-on damages claims before Dutch courts for allegedly participating in cartels to fix the prices of cathode ray tubes. - GCR100, EU Claimants Bar, 20th Edition, January 2020
GCR named Zippro Meijer as the only recommended Dutch law firm for its European Claimant category, noting: "A small yet significant player, the boutique firm Zippro Meijer stands out with its unique focus on plaintiff litigation in the Netherlands." - GCR100, EU Claimants Bar, 2018
Education
LL.M., Radboud University Nijmegen
Bar Admissions
Admitted to the Bar in The Netherlands, 2001
Affiliations & Memberships
Sander is a member of the Dutch Association of Insolvency Practitioners (INSOLAD).
Publications
Sander publishes and lectures regularly and is editor of the Financial Legal Series. In addition:
"Error in interest rate swaps - the Supreme Court provides direction" (in Dutch), Maandblad voor Vermogensrecht, Aflevering 4, 2020
Groene Serie Toezicht Financiële Markten
Hof Amsterdam 22-05-2018, ECLI:NL:GHAMS:2018:1812, JOR 2018/309 (annotatie mr. S. Timmerman).
De ontwerprichtlijn voor de aanpak van Non-Performing Loans, Mr. S. Timmerman en prof. mr. F.E.J. Beekhoven van den Boezem, TvI 2018/28, p. 177 e.v.
Van 403-verklaringen, achterstelling en afhankelijkheid; 403-perikelen rondom de onteigening van SNS, Mr. S. Timmerman and mr. R.M. de Winter, MvV 2013, nr. 12, p. 355 e.v.
Draagplicht in concernverhoudingen, Mr. R.M. de Winter and mr. S. Timmerman, MvV 2012, nr. 12, p. 354 e.v.