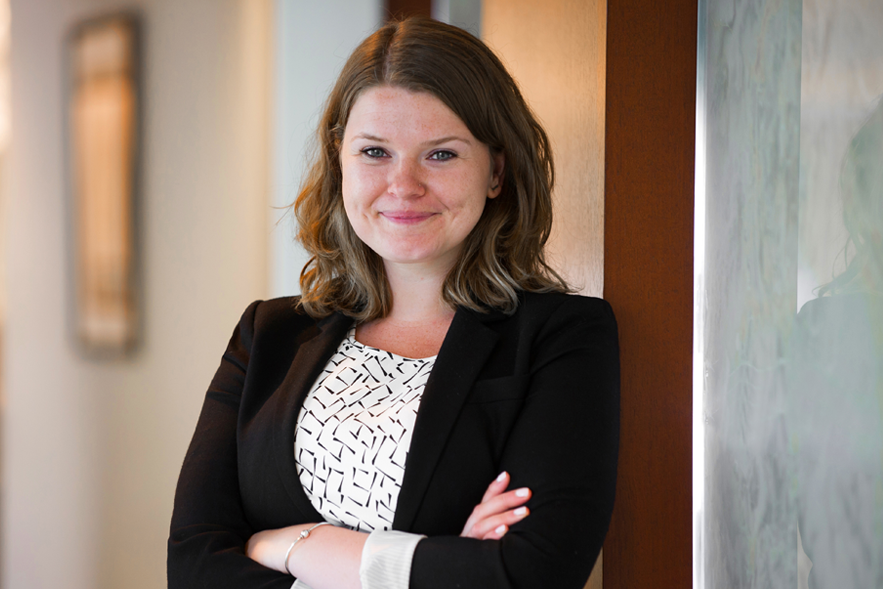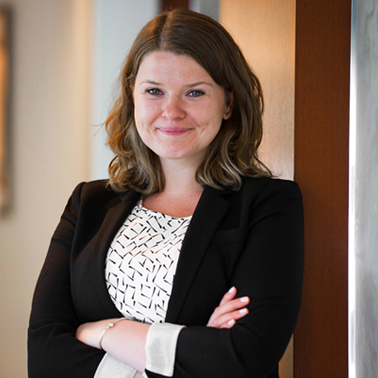 Associate
she / her / hers
Experience
Molly's work focuses on antitrust, consumer protection, civil and human rights, and environmental litigation. She was drawn to Hausfeld for its excellence in litigation and its commitment to the public interest.
Before joining Hausfeld, Molly worked for several years as a public defender, representing hundreds of clients in misdemeanor and felony cases in both the Bronx and Philadelphia. Through this work, she not only gained significant litigation experience but also solidified her passion for addressing issues relating to access to justice. Prior to attending law school, Molly worked on the federal and state policy team at a social policy think tank in Washington, D.C.
Clients
Molly has represented a wide range of clients, including doctor and patient relators in a qui tam action alleging fraudulent healthcare billing, consumers and businesses in a class action to recover damages from anticompetitive practices in the transportation sector, and non-profit organizations.
Practice Areas
In re Domestic Airline Travel Antitrust Litigation – A class action lawsuit alleging a conspiracy by United, American, Delta, and Southwest to artificially inflate domestic airline ticket prices by limiting capacity. Although discovery is ongoing, the firm has secured settlements totaling $60 million to date.
The State of California, ex rel. Gregory Duncan and Gary Hulbert v. Sutter Health – An action alleging fraudulent and deceptive billing practices by a Northern California health system in violation of California's Insurance Frauds Prevention Act.
Molly has worked on human rights litigation regarding imminent threats to public health and has investigated claims of discrimination on behalf of individuals.
Molly has a robust pro bono practice. She serves as pro bono counsel for victims of childhood sexual abuse by clergy in five Catholic archdioceses and dioceses in Pennsylvania, advising claimants of their rights related to compensation programs. She also oversees the Philadelphia office's work on this matter. Additionally, Molly is a supervising attorney to law students enrolled in the Federal Reentry Court Clinic, where she represents participants in the Supervision to Aid Reentry (STAR) Program of the U.S. District Court for the Eastern District of Pennsylvania in family law matters, traffic court proceedings, and other areas. Molly was recognized in 2019 by the United States District Court for the Eastern District of Pennsylvania for her valuable contributions to the program.
What Others Say
Super Lawyers (Pennsylvania) named Molly a "Rising Star" in Antitrust Litigation (2019-Present)
Molly and Hausfeld's Philadelphia office were honored with the Philadelphia Bar Foundation's Pro Bono Award (2019)
Molly has been named a "Lawyer on the Fast Track" by The Legal Intelligencer (2019)
University of Pennsylvania Law School Benjamin R. Jones Award for outstanding contribution to the public interest (2014)
University of Pennsylvania Law School Exceptional Pro Bono Service Award (2014)
Harry S. Truman Foundation Scholar (Massachusetts, 2008)
Education
University of Pennsylvania Law School, 2014
American University, 2009, summa cum laude
Bar Admissions
New York
Pennsylvania
U.S. District Court for the Eastern District of Pennsylvania
U.S. Court of Appeals for the Third Circuit
Affiliations & Memberships
Member, American Bar Association
Member, Philadelphia Bar Association
Member, University of Pennsylvania Law School Inn of Court
Member, Food Justice and Equity Committee, South Philadelphia Food Co-Op
Former Co-director of the Penn Law Criminal Record Expungement Project and former co- president of the Equal Justice Foundation at Penn Law.
Presentations & Speeches
Panelist, "Climate Change Litigation: To Be or Not To Be?" Philadelphia Court of Common Pleas Civil Conversations CJE Program, June 2019, Philadelphia, PA
Speaker, "Direct and Cross Examination," University of Pennsylvania Law School Trial Skills Bootcamp, January 2019, Philadelphia, PA