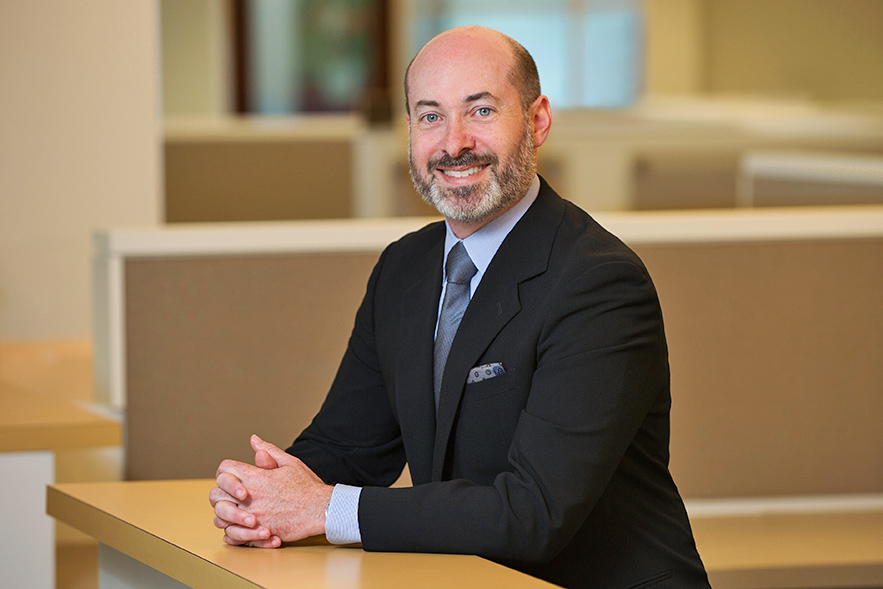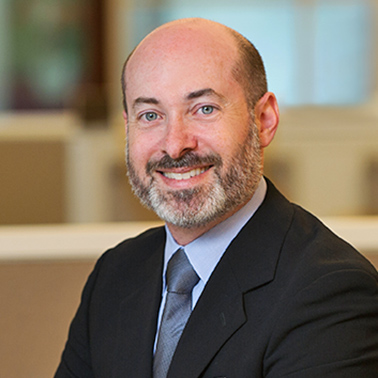 Experience
For twenty-five years, James has represented clients both locally in Massachusetts and nationally in complex tort litigation, ranging from standalone catastrophic injury due to negligence and medical malpractice, to individual product liability actions and pharmaceutical/medical device mass torts.
Whether representing the families and victims of catastrophic injury, leading other plaintiff counsel in mass tort Multi-District Litigations (MDLs), engaging with opposing counsel or interacting with judges, James is known for, and takes pride in doing each with all his attention. No matter how challenging or adversarial the situation, James remains mindful, calm and considerate to secure the greatest possible success in his cases. His consistent winning results prove the value of his uniquely attentive approach. James seeks out the most challenging of situations in which to contribute his complex tort and mass tort experience.
In addition to his stand-alone complex tort practice, James has been a leader in pharmaceutical and medical device mass torts, starting with the Fen-Phen Diet Drug MDL in Philadelphia and most recently with his successful management to conclusion in the GranuFlo MDL litigation in Boston. James has been judicially appointed or invited to accept leadership roles in multiple drug and device MDLs, contributing his experience and skills relating to such matters as legal challenges to the admissibility of expert opinions (so-called Daubert challenges), litigation strategy, litigation management, and global resolution.
Clients
James represents individuals who have suffered catastrophic injury caused by the negligence or misconduct of corporations, whether that be pharmaceutical companies, medical device companies, or other corporations threatening the health of surrounding communities.
James' clients currently include: mothers whose children suffered birth defects due to anti-nausea medication taken during pregnancy; women who suffered internal organ damage from permanent birth control devices; women who developed ovarian cancer after long-term use of Talc powder; and lifelong smokers who developed lung cancer.
Practice Areas
Dodge v. Tezel – James has tried to verdict, as first chair, over a dozen jury cases in Massachusetts state and federal courts, including Dodge v. Tezel (Suffolk Superior Court), which remains the largest state verdict in a pedestrian versus vehicle negligence case, in excess of sixteen million dollars.
In re Phenylpropanolamine (PPA) Product Liability Litigation – James managed, oversaw the strategy and actively participated in the scientific evidentiary hearing for in re Phenylpropanolamine (PPA) Product Liability Litigation, which resulted in one of the most oft-cited Daubert decisions in pharmaceutical MDL litigation.
What Others Say
Lawdragon named James as one of its "Top Plaintiff Consumer Lawyers" (2019-Present)
In recognition of his skills as a trial lawyer, James was invited to participate as a faculty member for Harvard Law School's Annual Trial Advocacy Workshop from 2009-2011 and 2014-2015.
James is frequently invited as a thought leader to speak about current issues in mass torts and drug/device MDLs at academic forums including the Duke Law School's Bolch Judicial Institute and Emory Law School's Institute for Complex Litigation and Mass Claims.
Education
Suffolk University Law School, J.D. (with honors), 1994
University of Michigan, B.A., 1991
Bar Admissions
Massachusetts (State and Federal)
Affiliations & Memberships
Massachusetts Bar Association (Former Member, Civil Litigation Section Council)
Massachusetts Academy of Trial Attorneys (Former Member, Board of Governors)
Boston Bar Association (Former Co-Chair, Tort Committee)
American Association for Justice (Past Chair, Section on Toxic, Environment and Pharmaceutical Torts)
Harvard Law School's Trial Advocacy Workshop (Faculty Member, 2009-2011, 2014-2015)
Presentations & Speeches
Speaker, "The State of Daubert Law and Strategies for Overcoming Expert Challenges," American Association for Justice Annual Convention, Section on Toxic, Environmental and Pharmaceutical Litigation (virtual event, July 15, 2020)