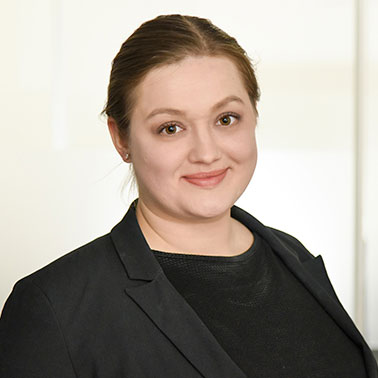 Agnes focuses primarily on competition litigation.
Expertise
Agnes commenced her legal career at Hausfeld as an intern supporting the competition disputes team, and later joined its training programme to become a solicitor. In addition, she undertook a placement at Which? where she gained in-house experience, focusing on commercial contracts and data protection matters.
Since qualifying, Agnes has gained in-depth experience on a diverse range of competition matters and has worked on the renowned Trucks litigation.
She has worked on several high-profile competition disputes in the context of violation of Article 101 and 102 TFEU as well as commercial matters.
Clients
Agnes has acted for a wide range of clients including FTSE 100 companies and major UK and overseas corporations in respect of competition law infringements and commercial matters across various industries, as well as local businesses and individuals.
Practice Areas
Competition Disputes
Agnes has been a pivotal member of the Hausfeld teams acting on the following cases:
Interchange Fees: claims against Mastercard in relation to interchange fees on both cross‐border and domestic transactions in 18 European countries on behalf of over 1000 operating entities in 8 corporate groups.
Air Cargo cartel litigation: run by Hausfeld for over 400 businesses against BA.
Google Shopping: claim brought by Foundem in the High Court against Google, for abuse of its dominant position in respect of its conduct in comparison shopping.
Trucks litigation: claims against key trucks manufacturers involved in the Europe-wide cartel managed by the Competition Appeal Tribunal.
Commercial Disputes
Agnes commercial disputes experience includes working on:
LIBOR: the Hausfeld team represented seven local authorities in litigation against Barclays Bank relating to LIBOR manipulation.
Dr Philip Comberg v VivoPower International Services Limited & VivoPower International Plc: claim in the Queen's Bench Division against a former employer for repudiatory breach of a service agreement and breach of three other agreements entered into with the Defendants.
Agnes has also been involved in technological commercial, insolvency and mis-selling claims run by Hausfeld.
Education
LLB Law with Advanced Studies, University College London
LLM in Competition Law, University College London
MSc in Law, Business and Management, University of Law
Bar Admissions
Solicitor, England & Wales, 2019